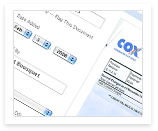 Web-based, Accessible
Thincloud is web-based, making it easy to access your most important business information and applications from any modern web browser. As long as you have an internet connection you can manage your company. Thincloud works with all major browsers such as Internet Explorer, Firefox, Safari and Google Chrome.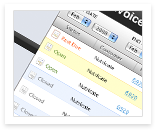 Collaborative by Design
Thincloud was created with collaboration in mind. You can set up different permissions for each individual within your organization; Share bank ledgers with your accountant or resolutions with your attorney. Everything is updated in real time, cutting back on emails and attachments.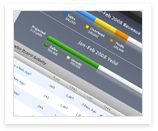 Desktop Software Feel
Thincloud was designed to integrate transparently within your desktop environment. Most web applications look and function like websites - not the most efficient user interface to get the job done. We have incorporated the very best of simple desktop software interfaces into Thincloud to make it easy-to-use for everyone.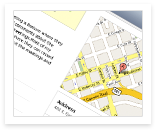 Infinitely Customizable
The best thing about Thincloud is that the interface and applications are customizable; they can be tailored to meet your business' unique requirements. This is unheard of in the software-as-a-service business where one solution needs to satisfy all. With Thincloud, you can have it work the way you want, giving you full control over how your business runs.