Works on both PCs and Macs
Thincloud is web-based, which allows you to access your operations over the web using any major web browser on either Mac OSX or Windows. Customers who use Macs see the added benefits of using Webkit, built-in web browser software that can run independently of Safari and provides a desktop-software-like experience. This technology is known as Site Specific Browsing (SSB).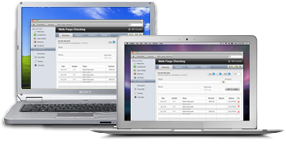 Works with any major web browser
Thincloud was built using web standards to ensure that your applications are accessible from any major web browser — Internet Explorer, Firefox, Opera, Safari, Webkit, Opera and Google Chrome. Web-based computing can provide a streamlined collaborative workflow that keeps you and your team with the most up-to-date communications and information at all times.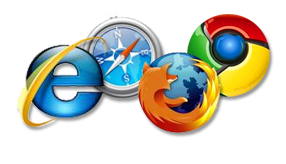 Your business is on your iPhone
When you access Thincloud on your iPhone it will be formatted to fit the device' unique interface. This is possible even with custom application configurations. Each module contains a special iPhone-only interface allowing you to access anything you want, whenever you want. Different applications have specific features that can integrate further such as Google Maps and iCal feeds in Events.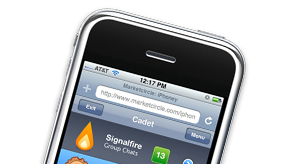 Ruby on Rails
Ruby on Rails is the premier agile development language and excels at delivering powerful solutions simply. By leveraging this framework we are able to convert all Thincloud applications to plugins. Each plugin is updated over time to increase performance and enhance functionality. Thincloud itself is a Ruby on Rails application that comprised of plugins in limitless configurations, allowing us to create a solution that is custom tailored to your needs.